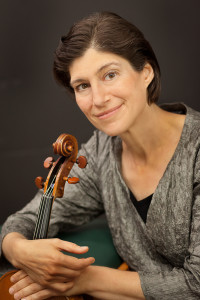 It's an example of one piece of music "giving birth" to another.
In 1880 Franz Liszt's publisher requested a reprint of a piece Liszt had written in 1848: the Romance in E for piano. The two minute Romance begins and ends in a slightly turbulent E minor. In between, it restlessly moves, first into the relative major key of G and then flirts with a distant and ultimately unattainable A-flat major. At this moment you can hear how badly the music wants to resolve in A-flat. It ends up getting cut off by E major, which pulls us back where we belong. The final bars of the piece seem to want to hold onto the fleeting sunlight of major before sinking back into the inevitable E minor.
Franz Liszt ended up transforming the first five pitches of the Romance in E into a completely new piece, the Romance oubliée ("Forgotten Romance) for viola and piano. It seems to be the only solo viola music Liszt wrote, apart from a transcription of Hector Berlioz's Harold in Italy. The viola arpeggios we hear in the second movement of Harold in Italy creep in towards the end of Romance oubliée at a moment of solemn transcendence (beginning at 2:55).
Here is a 1984 recording by violist Kim Kashkashian (not to be confused with a certain television personality and model with a similar name) and pianist Robert Levin:
[unordered_list style="tick"]
[/unordered_list]