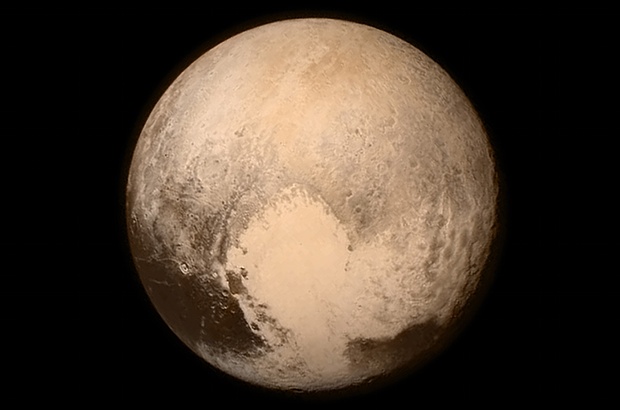 When Gustav Holst finished his seven-movement orchestral suite, The Planets, Op. 32 in 1917, Pluto had yet to be discovered. By the time the distant celestial body was spotted in 1930, four years before Holst's death, the composer had grown ambivalent about The Planets, believing that the work's popularity had unfairly overshadowed his later compositions.
Fast-forward to 2000, when conductor Kent Nagano and the Hallé Orchestra commissioned British composer and administrator of the Holst foundation Colin Matthews to "complete" The Planets with a six minute movement entitled, Pluto, the Renewer. Matthews, who admits that he had "mixed feelings" about the project, was up against a series of significant challenges. Holst's masterwork feels complete as its final movement, Neptune, the Mystic  fades into intergalactic eternity. Additionally, Holst's music is more concerned with the astrological properties of the planets than with astronomy. Pluto, three billion miles away on the edge of our solar system, remains astrologically fuzzy.
In the end, Matthews' music may be as superfluous to Holst's suite as Pluto (reclassified as a "dwarf planet" in 2006) is to the solar system. Still, Pluto, the Renewer is interesting music that deserves to be heard, especially in light of last week's stunning images from NASA's New Horizons spacecraft. At times, Matthews music echoes the colorful orchestration and otherworldly atmosphere of Holst's original score. Similar sounds can be heard in John Williams' haunting 2001 film score for the movie A.I. Artificial Intelligence (Listen here and here).
[unordered_list style="tick"]
[/unordered_list]