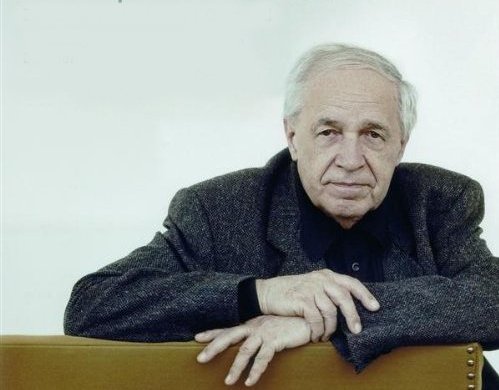 The groundbreaking French composer and conductor Pierre Boulez passed away on Tuesday at his home in Baden-Baden, Germany. He was 90.
Coming of age in post-war Europe, Boulez embraced a modernist zeitgeist which turned its back on the past to imagine new sounds and musical structures. Obsessed with controlled, rational order, Boulez pushed the twelve-tone techniques of Arnold Schoenberg and Anton Webern to their limits, developing a "total serialism." (In twelve-tone or serial music all harmonic relationships between pitches are erased). He also played a key role in the development of controlled chance and electronic music.
Boulez developed a reputation as an enfant terrible with provocative statements such as, "All art of the past must be destroyed." Perhaps his closest aesthetic counterpart in the architecture world was Le Corbusier, whose "vision for Paris" involved demolishing most of the city and replacing it with tall, identical "towers in a park." Alex Ross called Boulez "the last remaining titan of the postwar avant-garde."
To the casual listener, Boulez' music may sound like random sounds. But it is actually highly ordered in terms of pitch and rhythm. Structures (1955) was one of his early works. Anthèmes 2, for violin and electronics was written in 1997.
Boulez the Conductor
Pierre Boulez was music director of the New York Philharmonic between 1971 and 1977, succeeding Leonard Bernstein. In contrast to Bernstein, his style was cool and cerebral. His interpretations of Mahler, among other repertoire, were extraordinary. Boulez' 1999 Deutsche Grammophon recording of Mahler's First Symphony with the Chicago Symphony Orchestra remains one of my favorites:
[unordered_list style="tick"]
[/unordered_list]