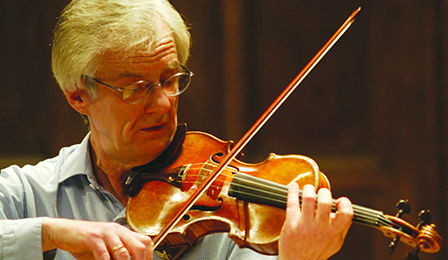 Niccolò Paganini's Twenty-four Caprices were written for solo violin between 1802 and 1817. Each features one or two distinct technical challenges for the violin. In 1918 the Polish composer Karol Szymanowski (1882-1937) radically transformed the 20th, 21st and 24th caprices by adding piano accompaniment. Listen to the original Caprice No. 20, which opens with a simple melody accompanied by a D string drone. Then listen to Szymanowski's slightly haunting version, which drips with an opulent pre-war Viennese harmonic lacquer.
Szymanowski's Three Paganini Caprices, Op. 40 appears on Oleh Krysa's 2010 recording, Dedicated to Paganini:
[unordered_list style="tick"]
[/unordered_list]
Listen to Krysa perform the 21st and 24th caprices. Here is Symanowski's Sonata for Violin and Piano in D minor,Op 9.