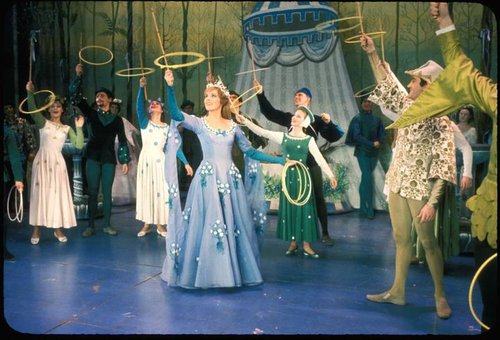 I can't resist marking the recent turn of the calendar page with this well-known excerpt from Alan Jay Lerner and Frederick Loewe's 1960 Broadway musical, Camelot. The score includes some of Loewe's most beautiful and soaring melodies, including The Simple Joys of Maidenhood, If Ever I Would Leave You, and I Loved You Once In Silence. 
Born in Germany, Frederick Loewe began writing songs at the age of 7 and performed as a piano soloist with the Berlin Philharmonic at 13. He studied in Berlin with Ferruccio Busoni, among others. Loewe emigrated to the United States in 1924. His songs remained firmly rooted in the elegant Viennese operetta tradition.
In 1956, at the age of 19, Julie Andrews was catapulted to fame in Lerner and Loewe's My Fair Lady. Here, she sings The Lusty Month of May from the first act of Camelot: 
[unordered_list style="tick"]
[/unordered_list]
Don't let it be forgot
That once there was a spot,
For one brief, shining moment
That was known as Camelot.