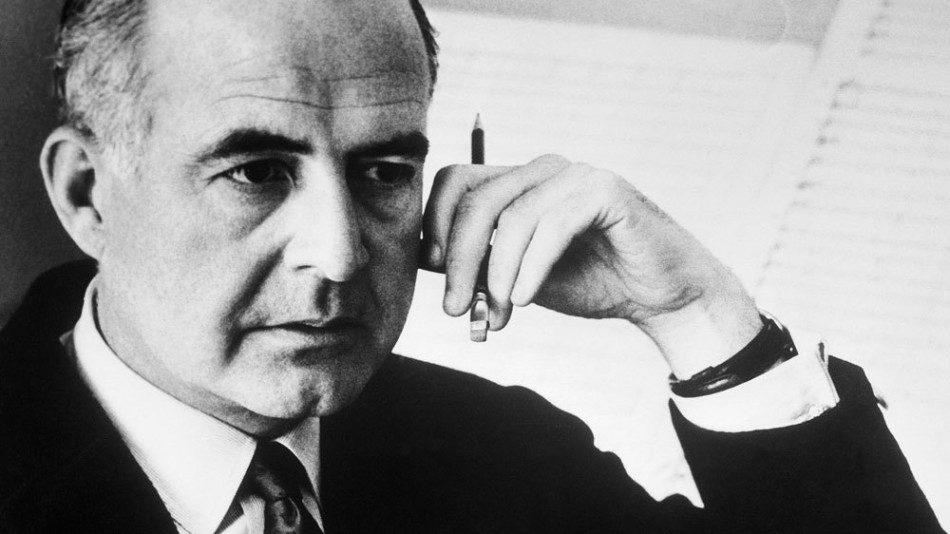 The promise of spring amid the darkest, gloomiest depths of winter…that's the Christmas metaphor of cyclic rejuvenation found in Laurence "Laurie" Lee's poem, Twelfth Night.
American composer Samuel Barber had fallen into his own personal depths of depression when he created this chilling setting in December 1968. His second opera, Antony and Cleopatra, commissioned for the opening of the Metropolitan Opera house at New York's brand new Lincoln Center, had been poorly received by critics. (Listen to a haunting excerpt here).
Twelfth Night's principal motive shares some interesting similarities with the opening motive of Barber's Second Essay for Orchestra, completed in 1942. Both motives include close, singing lines and a wide leap. Throughout the setting, we hear close, tense harmony, with voices frequently imitating each other. Listen to the way the final chord suddenly takes us into new, open, ambiguous territory.
Here is the text:
No night could be darker than this night, no cold so cold,
as the blood snaps like a wire
and the heart's sap stills,

and the year seems defeated.

O never again, it seems, can green things run, or sky birds fly,
or the grass exhale its humming breath powdered with pimpernels,

from this dark lung of winter.

Yet here are lessons from the final mile of pilgrim kings;
the mile still left when all have reached their tether's end: that mile

where the Child lies hid.

For see, beneath the hand, the earth already warms and glows;
for men with shepherd's eyes there are signs in the dark, the turning stars,

the lamb's returning time.

Out of this utter death he's born again,
his birth our Saviour;
from terror's equinox, he climbs and grows, drawing his finger's light across our blood— the sun of heaven and the son of God.
-Laurie Lee, My Many-coated Man (1955)

Here is a performance by the Birmingham, UK-based vocal ensemble, Ex Cathedra. This comes from their 2012 recording, Christmas Music by Candlelight:
[unordered_list style="tick"]
[/unordered_list]