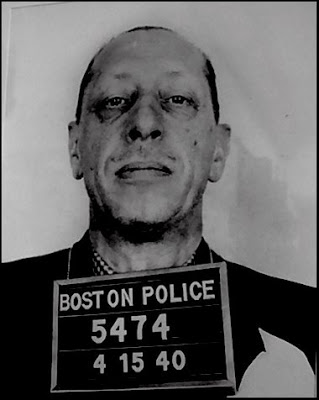 Did the Boston Police really arrest Igor Stravinsky in 1943 for adding a dominant seventh chord to the Star Spangled Banner? The unlikely mug shot, above, seems to back up the story…until you look carefully at the date.
The tale is an enticing urban legend of twentieth century music history, rooted in a few grains of truth. The "mug shot" was actually taken for a 1940 visa application. Stravinsky emigrated to the United States in 1939 and became a citizen in 1945, eventually settling in sun-drenched West Hollywood, California. He did arrange the Star Spangled Banner for a series of Boston Symphony concerts, explaining his
desire to do my bit in these grievous times toward fostering and preserving the spirit of patriotism in this country.
After the first performance, the audience was apparently shocked by what they considered to be an unconventional harmonization. The Boston Police, misinterpreting a Federal law prohibiting "tampering" with the National Anthem, told Stravinsky that he had to remove his arrangement from the remaining programs. Reluctantly, he conceded.
With the benefit of hindsight, and years of garishly over-embellished ballpark vocal renditions, Stravinsky's Star Spangled Banner doesn't sound so bad. This is the National Anthem through the ears of an immigrant. Its bass line and inner voices suggest a hint of "Great Gate of Kiev" Russian weight. There's some interesting, unorthodox modernist voice leading that might vaguely remind you of Stravinsky's Pulcinella. You'll hear the shocking seventh chord at the end, at the 1:30 mark.
In celebration of Independence Day, here is Stravinsky's "illegal" arrangement: