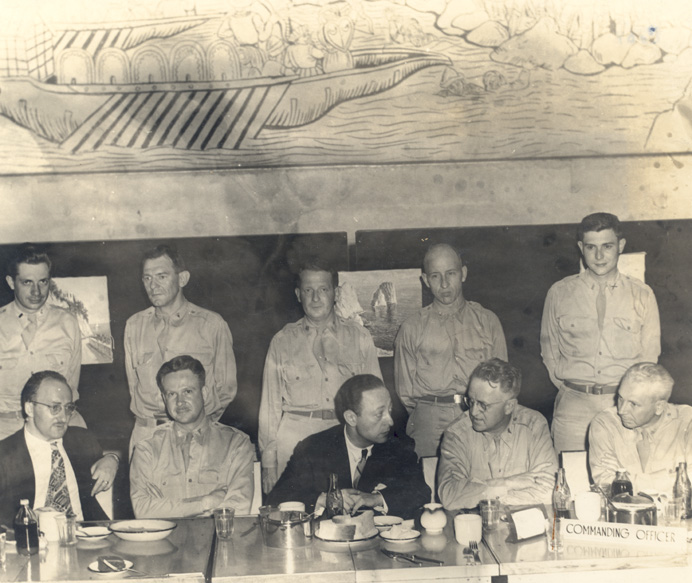 If you've never heard Jascha Heifetz's 1944 recording of Irving Berlin's White Christmas, take a moment and listen.
White Christmas was first performed by Bing Crosby on Christmas Day, 1941. Crosby's single sold 50 million copies and stands as the best-selling single of all time. The song resonated with soldiers stationed abroad during the Second World War.
Around the time this recording was made, Heifetz assisted the war effort by performing USO-organized concerts for troops stationed in Central and South America, Italy, and North Africa. Flying in U.S. Air Force planes, Heifetz performed 45 concerts in eight weeks. According to a New York Times account,
'The Messrs Heifetz and Kaye played in theatres, opera houses, airplane hangers, battleships and right up at the front lines…For the front-line engagements, of which there were several, the concerts were given from an open truck which carted a small, olive-drab piano.
White Christmas ranks number two on the Songs of the Century list, behind Over the Rainbow. There's a sense of melancholy lurking beneath the surface in both songs. In an article published yesterday at Smithsonian.com, Marissa Fessenden examines the sadness of White Christmas and personal tragedy in Irving Berlin's life.
https://www.youtube.com/watch?v=iHVK_5gBoGk
Irving Berlin, one of the twentieth century's greatest song writers, couldn't read or write music. He played the piano only in the key of F-sharp, which uses many black keys. Berlin dictated melodies to a secretary, who transcribed the musical notation. According to one story, after writing White Christmas, Berlin said,
Grab your pen and take down this song. I just wrote the best song I've ever written — heck, I just wrote the best song that anybody's ever written!
Jazz miniatures arranged and recorded by Jascha Heifetz can be found on a compilation disk called, It Ain't Necessarily So: Legendary Classic and Jazz Studio Takes.
[unordered_list style="tick"]
[/unordered_list]