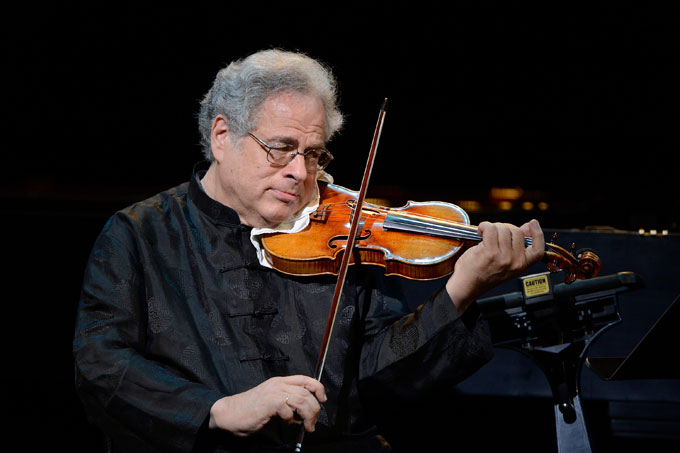 A belated happy birthday to Itzhak Perlman who turned 70 on Monday.
Perlman rose to prominence during the second half of the twentieth century, displaying musical warmth, technical panache, and an unusually thick, singing tone, rich in overtones. He is one of only a handful of front rank musicians who have also achieved celebrity status. In 1964, at the age of 18, he captured public attention with an appearance on the Ed Sullivan Show. He went on to perform on Sesame Street, on the soundtrack of the movie Schindler's List, and at President Obama's first inauguration. Here is a clip from a 1980s performance at the White House, and here is another from 2012. Warm, fun-loving and unpretentious, he is the perfect ambassador for classical music. In recent years, he has focused more on teaching (watch masterclass clips here and here) and conducting.
Here is Perlman playing the Beethoven Violin Concerto with Daniel Barenboim and the Berlin Philharmonic.
https://www.youtube.com/watch?v=YIB03fS179s
Perlman's recording of the complete Brahms Violin Sonatas with Daniel Barenboim is still one of my favorites:
Here is Pablo Sarasate's Zapateado with pianist Samuel Sanders:
https://www.youtube.com/watch?v=3XCg3klTtwQ
[unordered_list style="tick"]
[/unordered_list]