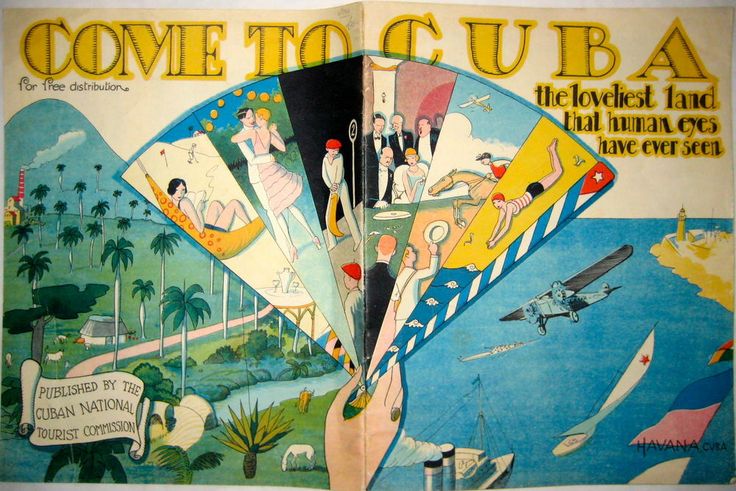 Cuba is home to one of the world's richest musical melting pots…the vibrant convergence of west African and European (especially Spanish) musical traditions over 500 years of history. From rumba and son cubano to Afro-Cuban jazz and salsa, this Latin musical stew often features dizzying rhythmic complexity while retaining a suave sense of "cool." Clave rhythm, the source of this "cool" complexity, gives Latin music its unique sense of swing. It's a rhythmic groove that remains elegantly breezy while keeping us constantly off balance.
Last week the United States and Cuba formally restored diplomatic relations for the first time since 1961, reopening long-shuttered embassies. As we mark this historic event, let's listen to three musical portraits of Cuba. We'll start with the music of George Gershwin and Aaron Copland: the sounds of Cuba from the perspective of an American visitor. Then, finally, we'll plunge into the delirious world of Mario Bauzá's Afro-Cuban jazz.
Gershwin in Havana
Cuban Overture grew out George Gershwin's holiday in Havana during July and August of 1932, (according to Gershwin, "two hysterical weeks…where no sleep was had"). Originally titled Rumba, and first performed at New York's Lewisohn Stadium for a crowd of 18,000, Cuban Overture explodes with a larger-than-life, fun-loving vitality. It also embodies an endearing spirit of innocence and optimism, twentieth century American qualities we hear in much of Gershwin's music.
Spicy Cuban rhythm fills the piece. The percussion section is augmented with claves, maracas, guiro, and bongos. In the score, Gershwin requests that these instruments be placed in front of the conductor's stand. The overture's main theme was influenced by Ignacio Piñeiro's Échale Salsita (listen here). Other influences include the Spanish folk song, La Paloma. 
As carefree as Cuban Overture sounds, it was actually a step towards greater compositional sophistication and maturity for Gershwin, who would die five years later at the age of 38. In 1932, in an effort to hone his technical skills as a composer, Gershwin began studying with Joseph Schillinger, a sought after, Russian-trained music and mathematics teacher. Cuban Overture was the first piece Gershwin wrote after working with Schillinger. It's interesting that, with pieces like An American in Paris and Rhapsody in Blue already under his belt, Gershwin felt compelled to seek out Schillinger. No art is produced with inspiration alone. Technique and craftsmanship are essential elements. But, amazingly, with or without Schillinger's influence, we still hear the essential spirit and genius of Gershwin shining through in the music.
Here is a 1962 recording with the Eastman-Rochester Orchestra conducted by Howard Hanson. Listen to the repeated, swinging bass line which occurs throughout the piece and the layers of interlocking rhythm. In the slow middle section, I love the lush warmth and occasional "old school" portamenti in the strings on this recording:
https://www.youtube.com/watch?v=64nGwZyDmDk
Danzón Cubano
Written in 1942, Danzón Cubano is Aaron Copland's musical postcard from Cuba. Again, these are the sounds of Cuba from the perspective of a visitor. As Copland explained,
I did not attempt to reproduce an authentic Cuban sound but felt free to add my own touches of displaced accents and unexpected silent beats.
You may be familiar with the orchestral version of this piece. Copland originally scored it for two pianos. Here is that version, performed by Copland and Leo Smit:
Mario Bauzá and Afro-Cuban Jazz
Mario Bauzá (1911-1993) helped to bring Afro-Cuban sounds to New York jazz. He performed with Dizzy Gillespie, Ella Fitzgerald, Cab Calloway, and others. Here is his band's take on El Manisero  ("The Peanut Vendor"), a hit song by Moisés Simons, first recorded by Rita Montaner in 1928.
Notice the off-balance sophistication of the clave rhythm. In the opening, the bass establishes a fairly square and straight-forward rhythmic pattern. But listen to what happens around this rhythm as other instruments enter. The saxophones enter on a different beat than we might expect, shifting the emphasis and suddenly changing the way we perceive the underlying bass groove.
Additional Listening
[unordered_list style="tick"]
[/unordered_list]