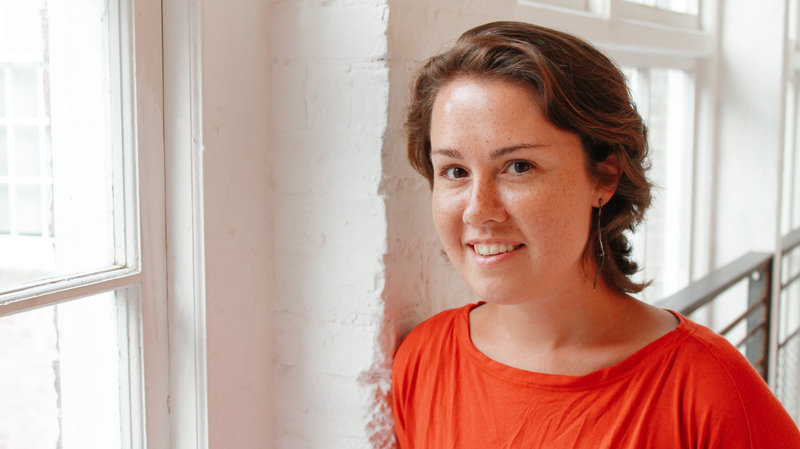 You might not expect a contemporary American composer in her early 30s to be influenced by the music of Franz Joseph Haydn. But the Menuet of Haydn's Op. 77, No. 2 String Quartet was the key that unlocked Caroline Shaw's Entr'acte, a 2011 work for string quartet. Shaw explains,
Entr'acte was written in 2011 after hearing the Brentano Quartet play Haydn's Op. 77 No. 2 — with their spare and soulful shift to the D-flat major trio in the minuet. It is structured like a minuet and trio, riffing on that classical form but taking it a little further. I love the way some music (like the minuets of Op. 77) suddenly takes you to the other side of Alice's looking glass, in a kind of absurd, subtle, technicolor transition.
Entr'acte doesn't overtly sound like Haydn (Listen to the Op. 77, No. 2 Menuet here. The "soulful shift" to D-flat major takes place at 2:10. Also notice the slyly comic way Haydn returns to the "A" section between 3:34 and 3:44). Throughout the piece we get subtle glimpses of classical and baroque music that has suddenly found itself in the wrong century. At moments, these fragments from an earlier time get a little unruly (the unchained baroque sequences around 6:22).
The opening is built on a descending ostinato bass line which breaks down into irregularity at the end of the phrase. The instruments seem to be sighing, mournfully and perhaps with exhaustion, foreshadowing later "sighs" which sound surprisingly vocal.
Here is the Calidore String Quartet playing Caroline Shaw's Entr'acte:
A native of Greenville, North Carolina, Caroline Shaw began writing music at the age of ten. She studied the violin through the Suzuki method, later earning degrees in violin performance from Rice and Yale universities. In 2010, she entered a PhD program in composition at Princeton. At the age of 30, she became the youngest recipient of the Pulitzer Prize for Music after writing the a cappella composition, Partita for 8 Voices.
[unordered_list style="tick"]
[/unordered_list]