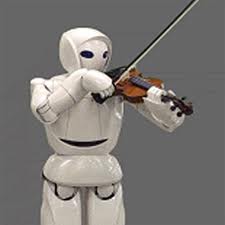 A firestorm of controversy has erupted surrounding plans by the Hartford Wagner Festival to perform Wagner's Ring Cycle with a digital "virtual orchestra." The festival's founder, Charles M. Goldstein, has entered sampled sounds of orchestral instruments into a musical software program, which will be played using 24 speakers in the pit. The sounds were provided by a company called the Vienna Symphonic Library. The first opera of the cycle, Das Rheingold, is scheduled for August. In 2004 the Opera Company of Brooklyn attempted a similar performance with Mozart's Magic Flute, but was forced to cancel amid protest. In response to criticism, Hartford Wagner Festival, which should not be confused with Hartford Opera Theater, put out this statement.
If the production goes on as planned, Hartford audiences will pay around $100.00 a ticket for a less-than-live experience. With so many excellent, well mixed recordings available, featuring experienced singers as opposed to this production's young cast, it's hard to understand why patrons wouldn't instead opt for their home entertainment system. Why get in your car and pay for parking when you can listen to recorded music through speakers in the comfort of your own home?
Of course, a recording is no replacement for a real live performance. We continue to value live performances because of the power, presence and immediacy of the sound and the unpredictable excitement of (in the case of Wagner) a hundred or more musicians spontaneously reacting to each other and to the moment. Each performance is a unique event, which will never occur exactly the same way again. Live performance isn't possible without the human element. The way the horn player shapes and colors a musical line feeds the drama onstage and influences and inspires the singers who, in turn, inspire the orchestra.
A Wagner Festival without an orchestra is all the more ironic because Wagner wrote "symphonic" operas, rooted in orchestral color. In his essays, Wagner described his philosophy of the Gesamtkunstwerk, or "total work of art", -a blending of many art forms into one. This seems far removed from the kind of bizarre operatic karaoke dreamed up in Hartford. Goldstein points out that smaller companies often put on these operas using two pianos in the pit. That approach might work if you're presenting The Fantasticks, but in the case of Wagner, if you aren't prepared to invest in a real, live orchestra, why bother?
It's hard to imagine the Hartford performances being anything but cold, dead and soulless. Even if audience members delude themselves into thinking they can't tell the difference between a virtual string section and a real one, they will still feel the difference on a subconscious level. In the end, music is about feeling rather than analyzing. Let's hope there are no young people in the audience looking for their first taste of opera. At a time when we should be celebrating and promoting the excitement of live performance, the Hartford Wagner Festival is shamefully and fraudulently devaluing a great art form.
[box]Join the Facebook group, Musicians Against Hartford Wagner Festival here.
Contact the Hartford Wagner Festival directly here.[/box]
UPDATE: June 16, 2:00 pm ET. The Hartford Wagner Festival has just released a statement announcing that it is postponing the Das Rheingold performance.
Becoming one with E-flat major
The expansive opening of Das Rheingold starts with a deep rumble and slowly develops on a single E-flat major chord, hinting at the epic proportions of what is to come. One of opera's most dramatic preludes, this is music which forces us to confront the power of color and pure sound, with all of the rich overtones which can only be created by an orchestra. Here is a Bayreuth performance conducted by Pierre Boulez: