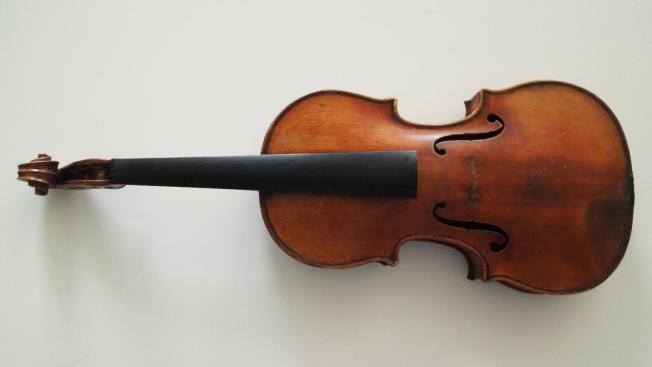 An incredible violin-related news story broke yesterday. The 1734 Ames Stradivarius, stolen in 1980 from legendary Polish-American violinist Roman Totenberg, has been recovered by the FBI. The violin, valued at $250,000 when it was stolen and now estimated to be worth upwards of $5 million, was snatched from Totenberg's office at the Longy School of Music as the violinist greeted well-wishers following a concert.
Fine instruments commonly disappear into a private collection following this kind of heist. Easily recognized, they become virtually impossible for thieves to sell. Totenberg's anguish at losing his "musical partner of 38 years" was made worse by the fact that he believed he knew who the culprit was. Philip S. Johnson, an unremarkable California violinist was seen near the crime scene. Police said they lacked enough evidence to justify searching Johnson's home. After Johnson died in 2011, his ex-wife discovered the instrument. She sought an appraisal and it was quickly identified as the Ames Strad. Roman Totenberg passed away in 2012 at the age of 101.
Nina Totenberg, legal affairs correspondent for National Public Radio, talked about the rediscovery of her father's instrument on NPR's Morning Edition. The family intends to sell the instrument after it is restored. Nina Totenberg said,
We're going to make sure that it's in the hands of another great artist who will play it in concert halls all over the world. All of us feel very strongly that the voice has been stilled for too long.
Roman Totenberg is almost certainly playing the Ames Stradivarius in this live performance of Brahms' Third Violin Sonata from a 1976 Boston recital. The pianist is Leonard Shure.