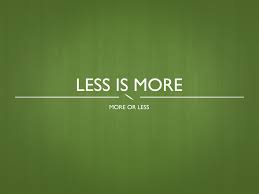 The best conductors know when to get out of the way. They have an intuitive sense for those rare moments when the music is cooking along on its own and they allow it to blossom. Expressive power grows from economy. The big gesture means more when it's reserved for the right moment. On one level, conducting involves a mysterious "give and take" between the ensemble and the person on the podium. In physics and electrical engineering, a conductor is defined as:
[quote]an object or type of material that permits the flow of electric charges in one or more directions. [/quote]
In many ways, a similar process is occurring with a musical conductor, except with a different type of energy.
Fritz Reiner, the legendary music director of the Chicago Symphony in the 1950s and 60s, was famous for a small beat pattern, as this excerpt of Beethoven's Seventh Symphony shows. In Chicago, the result was laser precision and attention to the smallest detail.
Recently, I ran across this humorous clip of Finnish conductor and composer (of 270 symphonies and counting), Leif Segerstam leading the Gothenburg Symphony in the Alla Marcia from Jean Sibelius's Karelia Suite. Watch what Segerstam does around the 0:28 mark and listen to the joy and freedom in the sound and phrasing of the orchestra. It's a great illustration of the power of trusting and letting go:
https://www.youtube.com/watch?v=rBt1fq2Fw7A