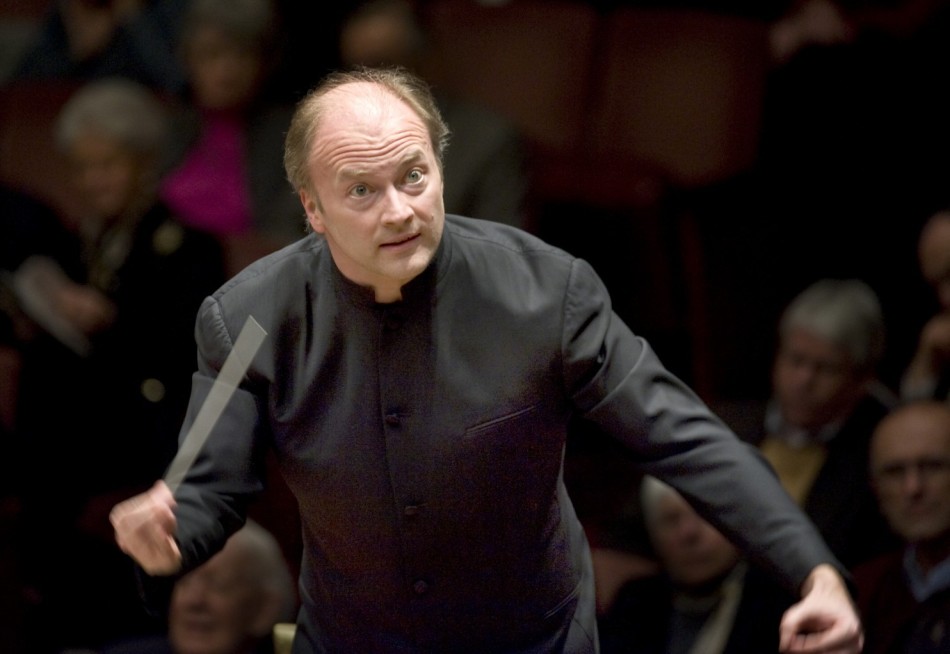 The National Symphony Orchestra has announced that Italian conductor Gianandrea Noseda will succeed Christoph Eschenbach as its seventh music director. Noseda has developed a reputation as one of the world's finest opera conductors. Early in his career, he was the first foreign-born principal guest conductor of the Mariinsky Theatre. Currently, he serves as principal guest conductor of the Israel Philharmonic and music director of the Teatro Regio in Turin, Italy. Between 2002 and 2011 he was music director of the BBC Philharmonic in Manchester (UK).
The National Symphony, the resident orchestra at Washington's Kennedy Center, has yet to meet its full potential in terms of visibility on the national stage. It will be interesting to see what Noseda's tenure brings.
Here are a few of Gianandrea Noseda's recordings:
Overture to The Marriage of Figaro
Let's start off with a sparkling and energetic live concert performance of Mozart's Overture to The Marriage of Figaro, K. 492. This recording features Spain's Orquestra de Cadaqués. Noseda has been the chamber orchestra's principal conductor since 1994.
Overture to The Bartered Bride
Here is Czech composer Bedřich Smetana's (1824-1884) overture to the comic opera, The Bartered Bride, performed by the BBC Philharmonic Orchestra. Listen to the vibrant, hushed energy of the overture's opening and notice the dialogue between voices. The opera is full of Bohemian folk influences. At moments you might be reminded of the music of another Czech composer, Antonín Dvořák (about twenty years Smetana's junior).
A successful opera overture grabs our attention and draws us into the impending drama. By the final note, we should be in a different state of mind than when we entered the theater. Smetanta's overture seems to do that, spectacularly.
Two Korngold Opera Excerpts
We'll finish with two seldom heard opera excerpts by Erich Wolfgang Korngold (1897-1957). (If you want to hear more of Korngold's music, visit past Listeners' Club posts here and here). The first is an achingly beautiful lament: Ich soll ihn niemals, niemals mehr sehn from the 1937 three-act opera, Die Kathrin, Op. 28. Its scheduled premiere in Vienna in 1938 was cancelled by the Nazis due to Korngold's Jewish ancestry. The second excerpt is the haunting Ich ging zu ihm from the three-act Das Wunder der Heliane, written in 1927.
Renée Fleming is accompanied by Noseda and the BBC Philharmonic Orchestra:
[unordered_list style="tick"]
Watch Noseda rehearse Rachmaninov's Isle of the Dead with the Gothenburg Symphony.
[/unordered_list]