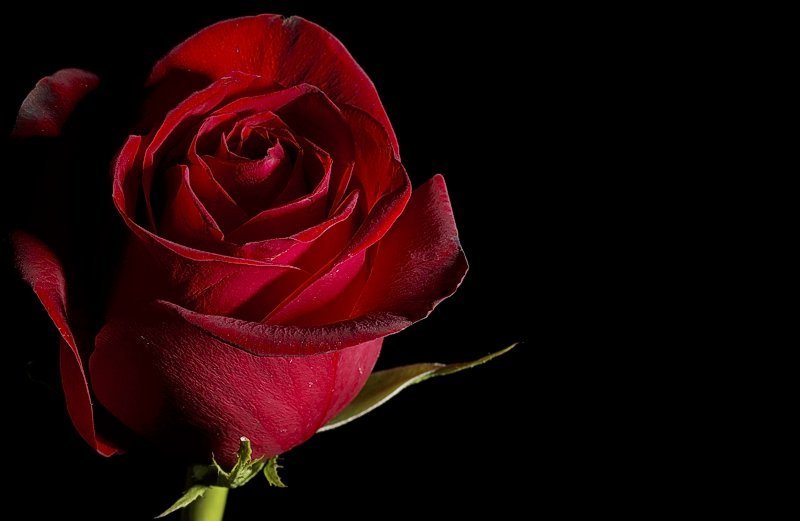 From Vincent Van Gogh to Charlotte Brontë, artists, writers, and composers have occasionally entered the strange, darkly irrational world of romantic obsession. With Halloween approaching, let's take a walk on the creepy side and explore three pieces which grew out of (what some would call) unhealthy romantic obsessions:
Berlioz' Symphonie fantastique
Written partially under the influence of opium, Hector Berlioz' Symphonie fantastique takes us into strange, hallucinogenic territory. It summons new sounds from the orchestra, which must have shocked the audience when it was first heard in 1830. The symphony takes on new psychological depth in this work of full blown, heart-on-sleeve Romanticism. "Berlioz tells it like it is." said Leonard Bernstein. "You take a trip, you wind up screaming at your own funeral." 
The Symphony's drama is outlined in Berlioz' extensive written program. Over the course of five movements, a "young musician" descends into the despair of unrequited love. In the first movement, subtitled Passions, this vague hero "sees for the first time a woman who unites all the charms of the ideal person his imagination was dreaming of, and falls desperately in love with her." Each time he thinks of her, we hear a haunting musical theme, an idée fixe, which is repeated obsessively throughout the Symphony. What's interesting is the way this theme, first heard in the opening movement at 5:39 in the recording below, develops throughout the piece. In the second movement, A Ball, it interrupts the waltz. In the middle of the strangely static, pastoral third movement, Scene in the Country, it pops up in the oboe and flute. In the fourth movement, March to the Scaffold, the idée fixe returns in the clarinet as a nostalgic memory…the last thought before the Hero's execution. The fifth movement, Dream of the Night of the Sabbath, depicts the Hero's funeral. Witches and hideous monsters shriek, groan, and cackle amid quotes of the Dies Irae (the ancient chant evoking the Day of Wrath). The idée fixe now degenerates into a vulgar, grotesque parody of itself.
Just before beginning work on Symphonie fantastique, Berlioz developed an infatuation for Harriet Smithson, an Irish actress he saw perform the role of Ophelia in Shakespeare's Hamlet on the evening of September 11, 1827. His love letters remained unanswered. In 1832, after Harriet heard Berlioz' Symphony, they met. Following a bitter, short-lived marriage, they separated permanently. Illusion could not be turned into reality.
In Friday's post, I'll have a few additional thoughts about Berlioz' Symphonie fantastique. For now, get acquainted with the piece through Michael Tilson Thomas' 1998 recording with the San Francisco Symphony:
Janáček's "Intimate Letters"
You stand behind every note, you, living, forceful, loving. The fragrance of your body, the glow of your kisses – no, really of mine. Those notes of mine kiss all of you. They call for you passionately…
This is a passage from one of the over 700 letters Czech composer Leoš Janáček wrote to Kamila Stösslová, a married woman 38 years his junior. Janáček, who was also married, fell in love with Kamila after meeting her in 1917. Although she remained ambivalent, Janáček continued to write to Kamila daily. More importantly, the obsession seems to have inspired a stunning burst of creativity in the final years of Janáček's life which included three operas (with characters inspired by Kamila), the Sinfonietta, and the String Quartet No. 2 "Intimate Letters." Throughout the Second String Quartet the viola personifies Kamila. The work was premiered on September 11, 1928, coincidentally the same date that Berlioz became infatuated with Harriet Smithson almost a hundred years earlier.
As with Berlioz' Symphonie fantastique, this extraordinary music transcends the biographical curiosities of its creator. Now that you know the piece's strange historical background, listen to it as pure, timeless music. Throughout four movements, this is music which constantly keeps us off guard. At some moments, it's beautiful and melancholy. At other times, the instruments scream with the harsh, raspy "noise" we might hear in the music of George Crumb or Jimi Hendrix.
Here is the Hagen Quartet's recording of Janáček's String Quartet No. 2 "Intimate Letters:"
Vertigo
In Alfred Hitchcock's 1958 psychological thriller film Vertigo, San Francisco detective John "Scottie" Ferguson, haunted by his incurable acrophobia and vertigo, spirals into a dark, inescapable depression after being unable to prevent Madeleine from plunging to her death from the top of a bell tower. Bernard Hermann's hypnotic score evokes Ferguson's increasing obsession with Madeleine, following her death. Short, obsessively repeated arpeggios give us the physical sensation of vertigo (whirling and loss of balance), as well as hopelessness and entrapment. (Stephen Sondheim uses similar obsessive motivic repetition in Passion, another story of romantic obsession). At first, the tender, hushed music which follows in Herrmann's suite promises to be more comforting. But we soon realize that it's just as circular, and ultimately directionless, as what came before…an infinite, dreamlike maze in which the line between hallucination and reality is imperceptible.
In a 2004 interview with the British Film Institute, director Martin Scorsese cited Herrmann's music for Vertigo as his all-time favorite film score:
Hitchcock's film is about obsession, which means that it's about circling back to the same moment, again and again. Which is probably why there are so many spirals and circles in the imagery – Stewart following Novak in the car, the staircase at the tower, the way Novak's hair is styled, the camera movement that circles around Stewart and Novak after she's completed her transformation in the hotel room, not to mention Saul Bass' brilliant opening credits, or that amazing animated dream sequence. And the music is also built around spirals and circles, fulfilment and despair. Herrmann really understood what Hitchcock was going for – he wanted to penetrate to the heart of obsession.
Alex Ross provides equally interesting background and analysis in this article. He points out that, as Ferguson descends into insanity, there is increasingly less dialogue:
…essentially "Vertigo" becomes a silent film. Except, of course, for the music, which plays almost without a break and gives the whole sequence its air of ineffable mystery. What is going on is difficult to describe: Herrmann shifts fluidly but uneasily among a few simple, cryptic chords, augmentations of familiar triads. Wistful hints of melody circle back on themselves instead of building into thematic phrases. The orchestration is dominated by high or low instruments (notably, violins and bass clarinets). The sequence is profoundly eerie but also very beautiful: it is neither tonal nor dissonant.
[unordered_list style="tick"]
Find the Hagen Quartet's recording of Janáček's String Quartet No. 2 "Intimate Letters" at iTunes, Amazon.
[/unordered_list]