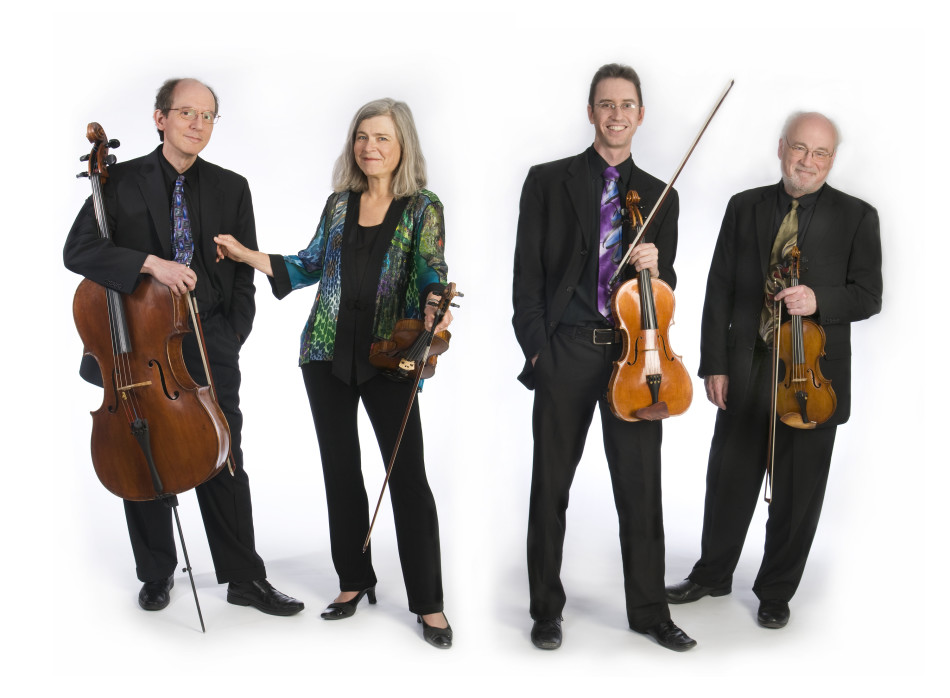 Here are two clips which provide an intimate, virtual front row seat to the excellent, Boston-based Lydian String Quartet. You'll get a sense of the subtle communication that takes place between members of a fine chamber music group. Hours of rehearsing together allow for spontaneous musical conversations to unfold as one voice reacts to the timing and phrasing of another.
Formed in 1980, the Lydian String Quartet won the 1984 Walter W. Naumburg Award for chamber music. The group's varied repertoire includes numerous works by living composers. The members of the quartet are faculty members at Brandeis University in Waltham, Massachusetts. Many years ago, as a student, I was lucky to spend a few weeks one summer studying with "the Lyds."
Here is the first movement of Beethoven's String Quartet No. 13 in B-flat Major, Op. 130. Completed in November, 1825, this music takes us into the strange world of Beethoven's late string quartets. First violinist Daniel Stepner talks about the music here.
https://www.youtube.com/watch?v=TSSMi2VnZr4
…and here is the first movement of Ravel's string quartet. Second violinist Judith Eissenberg offers a few thoughts about the music here.
https://www.youtube.com/watch?v=2GvQuqmztIQ
[unordered_list style="tick"]
[/unordered_list]